Session is on today at 3pm if you're keen.
Billy nailed a bunch of these, this was probably the best, but my camera work is still "patchy" - had trouble getting the correct auto focus happening here, hence the blurr.
cHEE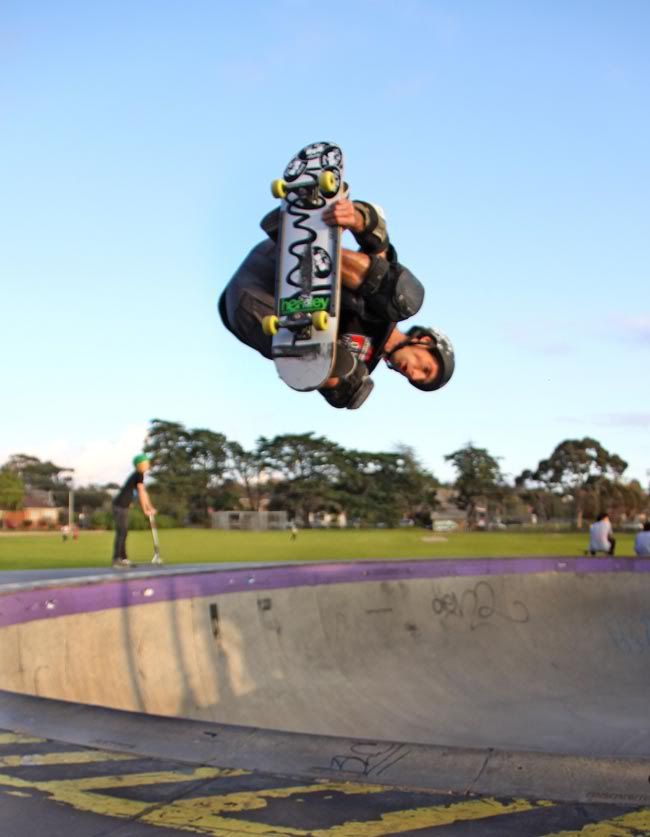 RS, Noel
8)
Noel was shining on his F/S grinds.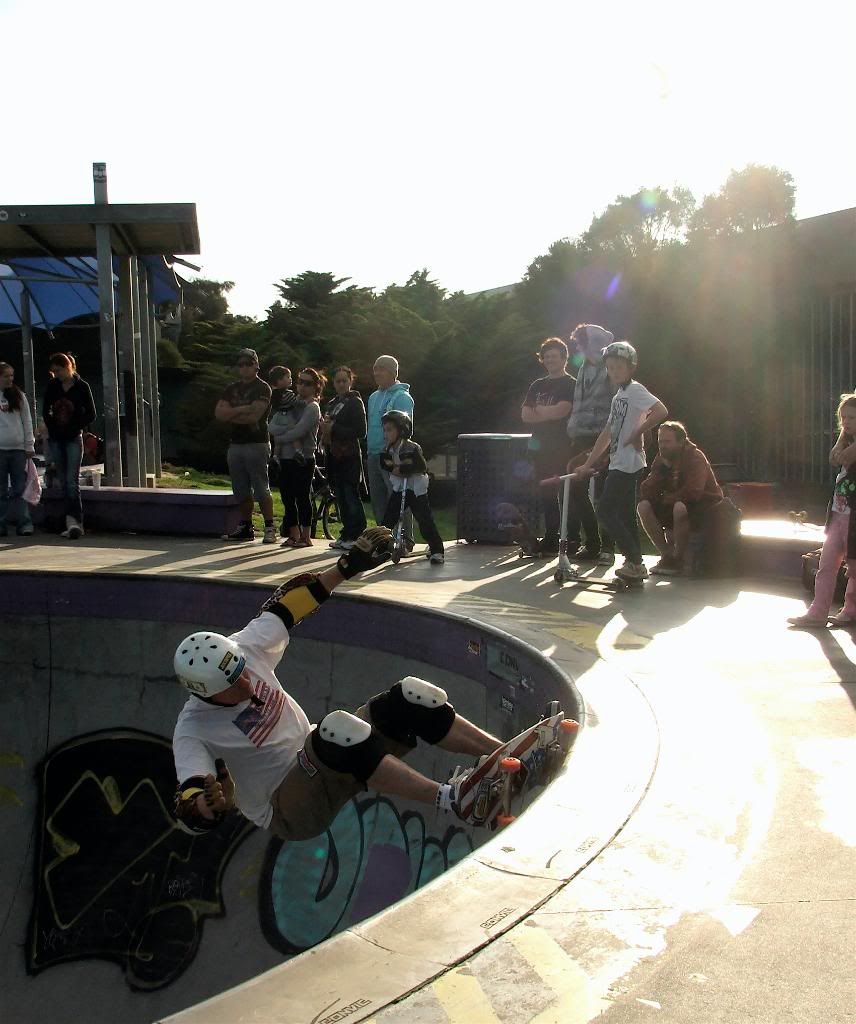 If the weather is good tomorrow night I will sk8 franga as Tuesday night has not been set.
looks like a rad session. just got the text about an hour 8pm ago because i couldn't find my phone. hopefully tomorrow night.
Moss Tuesday night session
Troy Slater
Paul
Thurlz
Rad little session tonight guys. Paul was truck jam'n those rocks. Thurlz with his backside airs and his frontside grind to revert. Billy taking some great shots. Cheers to Ludi for coming down with the lights.
Billy what the hell were you doing up there??!
Nice rocks Paul…
and clean airs Thurls
Hey Wedge
I was just checkin the coping from another angle on the repair side of life.
9am Sunday…
It's wet here now, but I'm gunna try for the Vans Session at Franga at 1:15pm.
not sure about franga but is still raining in narre.
I am heading to lilydale to get a roll in
Might be a few at Franga around 1 tomorrow if weather is ok.
Sweet
Went to the park where Chris , Noel & Hamish were sk8ting the Bowl and Tom & Bird were hitting the rail up…
Hamish
Noel grinding away…
Tom F/BS 8)
Bird B/BS 8)
It was good just to get out of the house even if I didn't sk8…
great pics
ripping stuff billy
as usual
,nice B/S air there thurlz.
thats it! i moving to melbourne cause theres always a skate going down somewhere.very inspiring stuff MOSS CREW 8)
Hey Age
You will be stopped at the border unless you are driving a truck packed with Hulleys ramp/bowl in the back of it. So I guess you better go and see what Hulleys plans are.
After the Dent Mans B/Day in QLD I think I need to come up there for a sk8.
Date of sk8??? We can work on that.
Say HI to the fam for us and keep throwing those rocks down everywhere you go.
will do mate in regards to family and of course those rocks!
8) …as for the ramp,i enjoy breathing on my own accord
.
lock in a date again mate and we will set forth to hulleywood!..1corner is done(F/S carve grinded that bitch already)
2nd not too far off
8)
Sounds Like a good plan Billy might be time for another Sydney road trip
If the weather is good in the morning i will head to Franga, late morning maybe.