At The MOSS Jam '06 the crew raised enough money for a 10,000 litre water tank for a poor community in Swaziland.
Before these people had a water tank, babies were dying of water born diseases from being fed formula made with dirty bore water. Girls had to walk up to 5 miles to get that dirty water from the only bore in the area. The water comes out of the bore slowly, so they had to queue up for the water and then carry it back home. Just collecting water took them so long that there was no time for school.
Now the government will fill up the tank with clean water. They would have supplied water before, but there was nowhere to store it.
(For those that don't know, "MOSS" or Melbourne Old School Skate Sessions is a group of middle-aged skateboarders. Every year an Old School Skate "Jam" is held at a different skate bowl in Melbourne. Old School Skateboarders come from all over Australia for a weekend of celebration of their mid-life crisis, reminiscing, music, fun and skateboarding.)
For more photos like this one of Billy Harrison, check out
www.skateboard.net.au -> Forum -> So hot right now -> M.O.S.S. JAM 06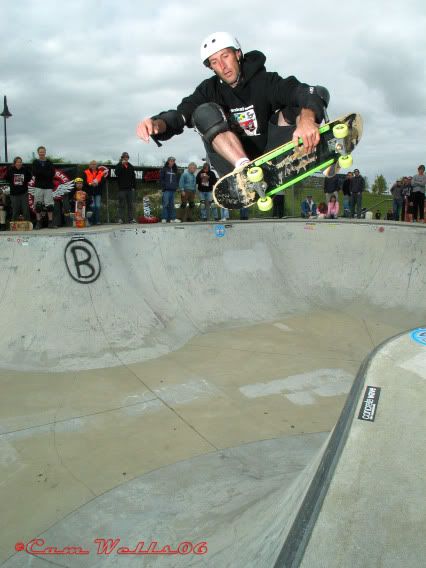 Commemorative Hoodie.