Found this old pic recently Im sure alot of others would have been there.
1986 Festival Hall.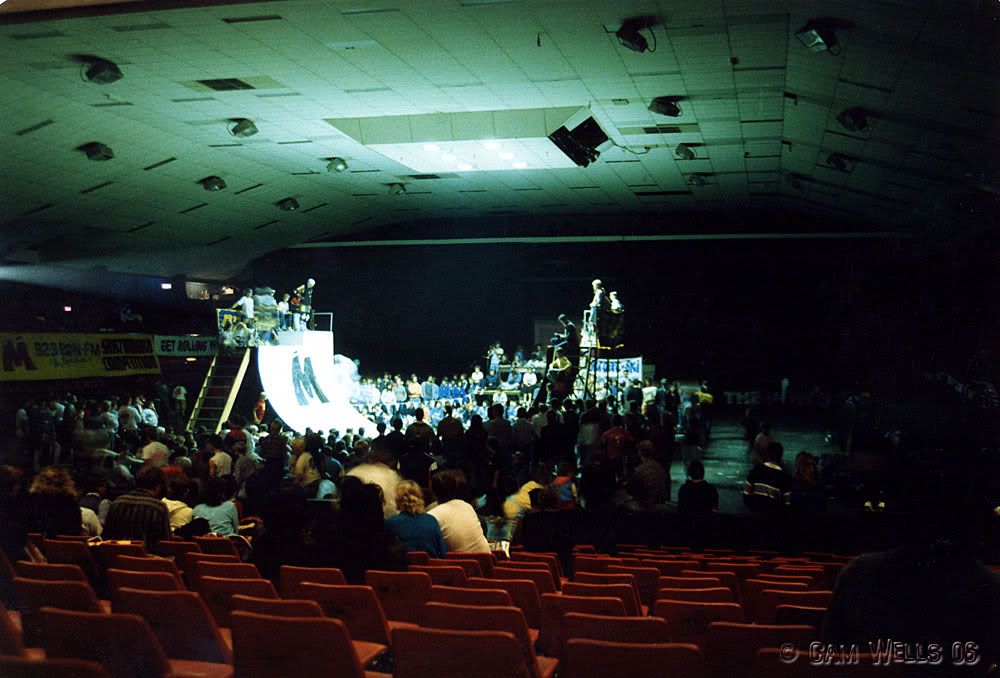 Is that the same ramp from the Moomba festival of that year? Or was that 85 that I was there with Errol?
Remember that contest well. The roadtrip interrupted the construction of the Rydge Street ramp in Newcastle. It was pre Easter '86 approx. There was this psuedo US pro named Jon Jon Bryan from the states who was a complete hoax even though he did have a dodgy pro model board. He tried a McTwist when he could barely grind.
Colin Brown entered the contest as Keith Meek and the commentator stuck with the psuedonom.
For some reason I kept a diary of the whole weekend which is out in the garage somewhere I think. We got there at 5am after driving non stop in a Hertz hire car. Crew= Me, Johnny Bogaerts, Anthony Simmons, Sean Mussett and Sean's girl at the time (and Wayne Chapman?).
Johnny McGrath skated and so did Tony Hallam. That was the last time I skated in the city of Melbourne before this year's MOSS jam. It was also the trip where we endured the 'Melton Misadventure'.
Big M flavoured milk. Yuk! Flavoured milk was only good for fixing slippery Wesnol ramps!