This place is amazing, possible date is Globe world cup weekend in Jan 05.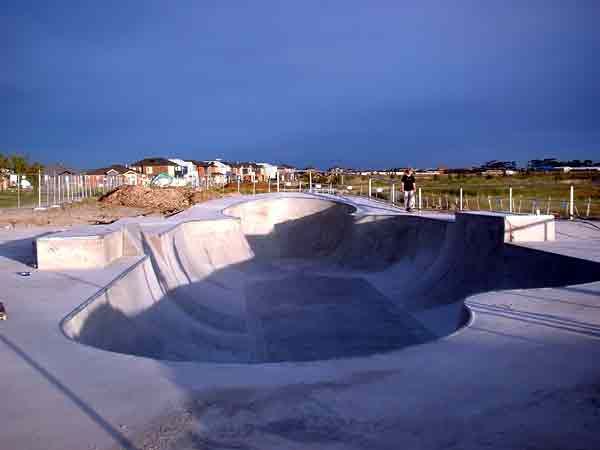 Will be a regular break from the monotony of geelong rd for me Is only a total of 738 metres out of my way
A most suitable venue for Melbourne Calling #2
Everyone seems to be raving about the site.
Linking with Globe World Cup sounds like the buisiness!
I am sure a few of us would travel down from CBR!
Hey guys,
Can anyone provide some directions or address to the spot?
Cheers.
I would be travelling from carnegie.
Taras,
Point Cook Bowl
Boardwalk Boulevard, Point Cook
Next to the wetlands
Melway 207 F1
Take Forsyth Rd exit off the the Princes Fwy just before Werribee.
Session weather permitting tomorow.
I can not believe it, don't tell me its dry in Melbourne !
Every time Tone (Gatesy) and myself even think of rolling the heavens open up!
Enjoys guys!
Thanks braden. Just reading now there is a session at 5.00pm. It is now 7.00pm lol.
Next time.
cheers