My son Logan taking a well deserved break after unloading the boxes.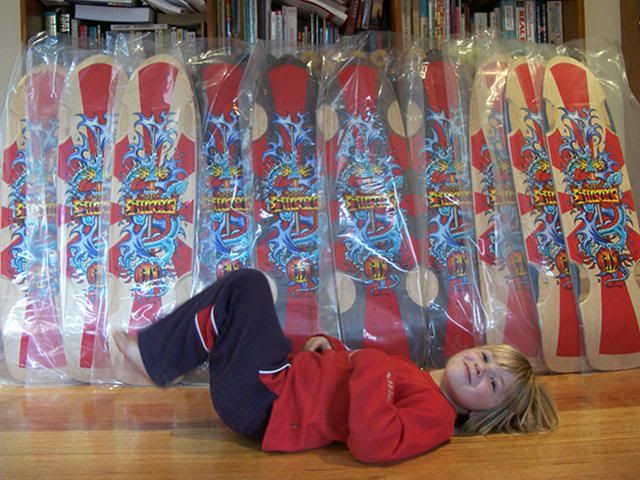 Scott has bagged a dark one , so have I which leaves 2 dark left.
4 natural and 2 with blue wheel wells (nice union jack effect)
My list looks like this, tell me if any details are incorrect.
Skatexec 1 paid
Scott 1
Clay 2 paid
Mabuto 1
Tripper 1 paid
Bondi 1
John Harle 1
Trevor Mc 1
There are also,
2 sets black death mini dubs $60.00 each
2 sets black death shogos $60.00 each
1 set black death wingskulls $52.00
1 set black death cowskulls $54.00
Ask Fletch how good these wheels are! (crossed over to the dark side)
I will start shipping now guys.